Abu Dhabi's Key Highlights of Chemical Industries




The largest manufacturing sector contributing to Abu Dhabi's Manufacturing GDP by 53% in 2021


21.4 Million MT Production Capacity of the Abu Dhabi Chemical Sector


AED 21 Bn Value of Abu Dhabi's total investment in chemical products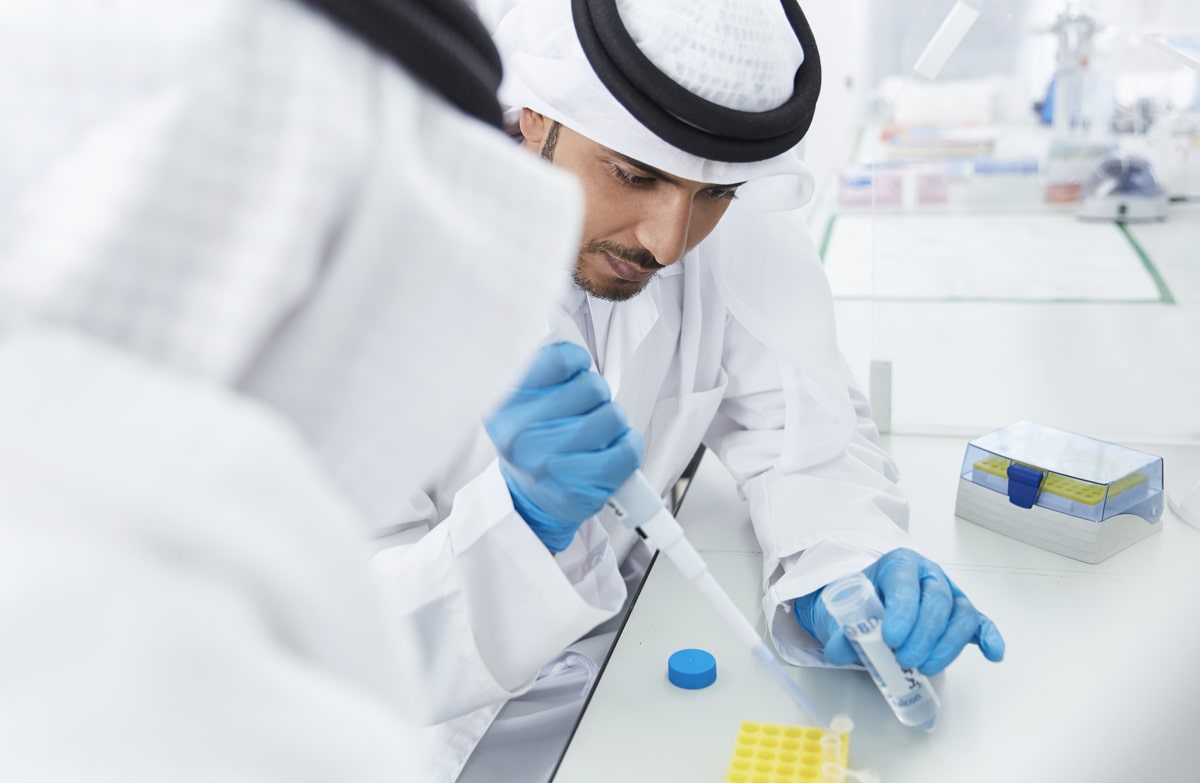 Chemical Industries

Abu Dhabi's chemical industry is the largest contributor to Abu Dhabi's GDP, amounting to 53% in 2021, with over AED 21 billion investments made in the sector in 2021. The chemical industry focuses on innovation and sustainability, driving growth and creating new opportunities for investment and attracting industrial talent and job creation. Moreover



The industry includes various groups of activities(1), such as the following:
- The activities dealing with the transformation of crude petroleum and coal into usable products.The dominant process is petroleum refining, which involves the separation of crude petroleum into component products. This division also includes the manufacture of its account of characteristic products (e.g., coke, butane, propane, petrol, kerosene, fuel oil, etc.). Examples of manufacture of gases include ethane, propane, and butane as products of petroleum refineries. Manufacture of industrial gases, and manufacture of fuel gas, other than petroleum gases (e.g., coal gas, water gas).
The transformation of organic and inorganic raw materials by a chemical process and the formation of products. It distinguishes the production of basic chemicals that constitutes the first industry group from the production of intermediate and end products produced by further processing of basic chemicals, such as manufacturing basic chemical products, alkalis, acids, fertilizers, nitrogen compounds, plastics, and synthetic rubber in primary forms.
The manufacture of basic pharmaceutical products and pharmaceutical preparations. This also includes the manufacture of medicinal chemical and botanical products. Focusing on infrastructure development, ease of doing business, and market openness, Abu Dhabi is well-positioned to be a leading hub for the chemical industry in the region.
(1): The activities listed above have been sourced from the International Standard Industrial Classification of All Economic Activities (ISIC), Rev.4


Become familiar with the industry's activities and how you get involved




Reach out to IDB specialized team now!
Reach out to us for further information on how to start your industrial journey in Abu Dhabi